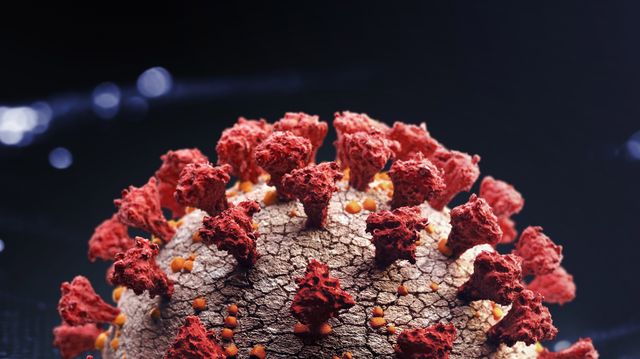 (Bloomberg) — The death toll from the pandemic exceeded the 300,000 thresholds, after reaching 200,000 just three weeks ago. South Korea and China's northeast are back on the radar as a rising number of cases fuels alarm among officials over the second wave in Asia.
Coronavirus infections related to nightclubs in Itaewon, in Seoul, increased to 148 as of midnight from 131 a day earlier, South Korea's health ministry said. An outbreak of new infections in northeastern China has forced authorities to impose movement restrictions in two cities reminiscent of the lockdown placed on Wuhan, the city where the deadly virus first emerged. Four locally-transmitted cases were reported in northeastern Jilin province, according to the National Health Commission.
The cost of the coronavirus pandemic could reach as much as $8.8 trillion, or almost 10% of global gross domestic product, depending on how long the outbreak continues and the strength of government responses, the Asian Development Bank said.
Key Developments:
Virus Tracker: Cases top 4.4 million; deaths reach 302,000
The FDA warned of potential negative results from Abbott's point-of-care test
Covid-19 revives worst-case scenarios for U.S.-China relations
Tokyo to remain under emergency even as situation eases
Subscribe to a daily update on the virus from Bloomberg's Prognosis team here. Click VRUS on the terminal for news and data on the coronavirus. See this week's top stories from QuickTake here.
Over 80% of Indian Homes Lost Income in Lockdown (10:53 a.m. HK)
About 84% of Indian households saw their incomes fall last month under the world's strictest shelter-at-home rules, and many won't survive much longer without assistance, a study shows.
The Chicago Booth's Rustandy Center for Social Sector Innovation analyzed data from the Center for Monitoring Indian Economy Pvt., collected through surveys covering about 5,800 homes across 27 Indian states in April. The researchers found that rural areas were hit the hardest and the spread of the coronavirus had little to do with the economic misery.
South Korea Nightclubs Behind New Flare-Up (10:20 a.m. HK)
South Korea's health ministry urged club visitors to go through virus testing as secondary and tertiary infections tied to the clubs are reported across the nation. South Korea reported 27 new coronavirus cases in 24 hours including the 17 cases linked to Itaewon clubs.
Authorities have estimated that 6,000 to 7,000 people could have been exposed to the virus from clubs from April 29 to May 6. The sudden spike in cases sparked memories of an outbreak at a religious sect in late February, which sent daily infections in the nation to almost 1,000.
South Korea, which in early March had the second highest number of cases globally after China, has been able to control the virus spread without having to take severe measures such as imposing a lockdown or banning overseas travel. Instead, authorities have relied on a massive testing and tracing regime.
Coronavirus May Cost Global Economy $8.8 Trillion (9 a.m. HK)
A shorter containment period of three months coupled with strong policy measures could limit the impact to $4.1 trillion, or 4.5% of world output, the ADB said in a report on Friday. The Asia Pacific region is expected to account for about 30% of the overall decline in global output, the Manila-based institution said.
The new cost estimates are more than twice the range of $2 trillion to $4.1 trillion the development bank gave April 3. The analysis "highlights the important role policy interventions can play to help mitigate damage to economies," ADB Chief Economist Yasuyuki Sawada said in a statement.
China's Northeast in Focus as New Cases Emerge (8:25 a.m. HK)
Xi has called for stronger virus control measures in the northeastern provinces of Jilin and Heilongjiang, which recently saw an increase in coronavirus cases and announced a partial lockdown of some cities, according to state broadcaster CCTV.
Although the pandemic originated in the country of almost 1.4 billion people, the severe lockdown there helped to limit the spread of the pathogen. China has seen more than 4,600 deaths and 84,000 infections.
There's a growing consensus that the virus won't just go away, unlike its close cousin that caused the Severe Acute Respiratory Syndrome outbreak in 2003 that infected some 8,000 people in Asia.
Abbott Virus Test May be Inaccurate, FDA Warns (8:13 a.m. HK)
The U.S. Food and Drug Administration said it is alerting the public to early data that suggest potential false negative results from the Abbott ID NOW point-of-care test to diagnose Covid-19. The test can still be used and can correctly identify many positive cases in minutes, the FDA said; negative results may need to be confirmed with a high-sensitivity authorized molecular test.
New research is raising more questions about tests used around the U.S. to diagnose Covid-19 patients, with some of the tests producing a surprisingly high rate of false negatives that incorrectly show a person isn't infected. One study released Wednesday examining an Abbott Laboratories test that's used at the White House to get rapid diagnoses indicated it may miss as many as half of positive cases.
U.S. Cases Rose 1.6%, Below 7-Day Average (4 p.m. NY)
U.S. cases rose 1.6% from the day before to 1.4 million, according to data compiled by Johns Hopkins University and Bloomberg News. That was below the average daily increase of 1.8% over the past week. Deaths rose to 85,066.
New York reported 157 deaths, according to Governor Andrew Cuomo. That makes it the fourth day in a row that the toll was below 200.
New Jersey cases rose by 1,216, or 0.9%, below the week's average of 1%. Beaches will open May 22, with social-distancing rules and capacity limits in place.
Florida reported 43,210 cases, up 1.9% from a day earlier, according to the state's health department, compared with an average increase of 1.6% in the previous seven days.. Deaths rose 2.6% to 1,875.
California's cases increased 2.8% to 73,164, while deaths increased 3.3% to 3,032, according to the state's website.
Trump Says He Doesn't Want to Talk to Xi as Tensions Rise (8:31 a.m. NY)
U.S. President Donald Trump, who has sought to blame China for the coronavirus pandemic, said he doesn't want to talk to Chinese President Xi Jinping right now. Fears are growing that the pandemic is reviving all the worst-case scenarios about ties between the two nations, edging them closer to confrontation.
Trump has sought to blame China for the outbreak as public confidence in his handling of the U.S. response has sunk. There have been more than 1.3 million cases of Covid-19 in the U.S. and at least 82,900 deaths, the most in the world. China has reported only about 4,600 deaths from the disease.
Tokyo to Stay Under Emergency Even as Japan Eases (6:12 a.m. NY)
Japanese Prime Minister Shinzo Abe will maintain a state of emergency for Tokyo and Osaka due to the coronavirus while lifting it for 39 of the country's 47 prefectures earlier than scheduled, as infection cases have waned. The government will evaluate next week if it can release the remaining areas before the declaration ends on May 31, which could help Japan re-activate more of its virus-battered economy.