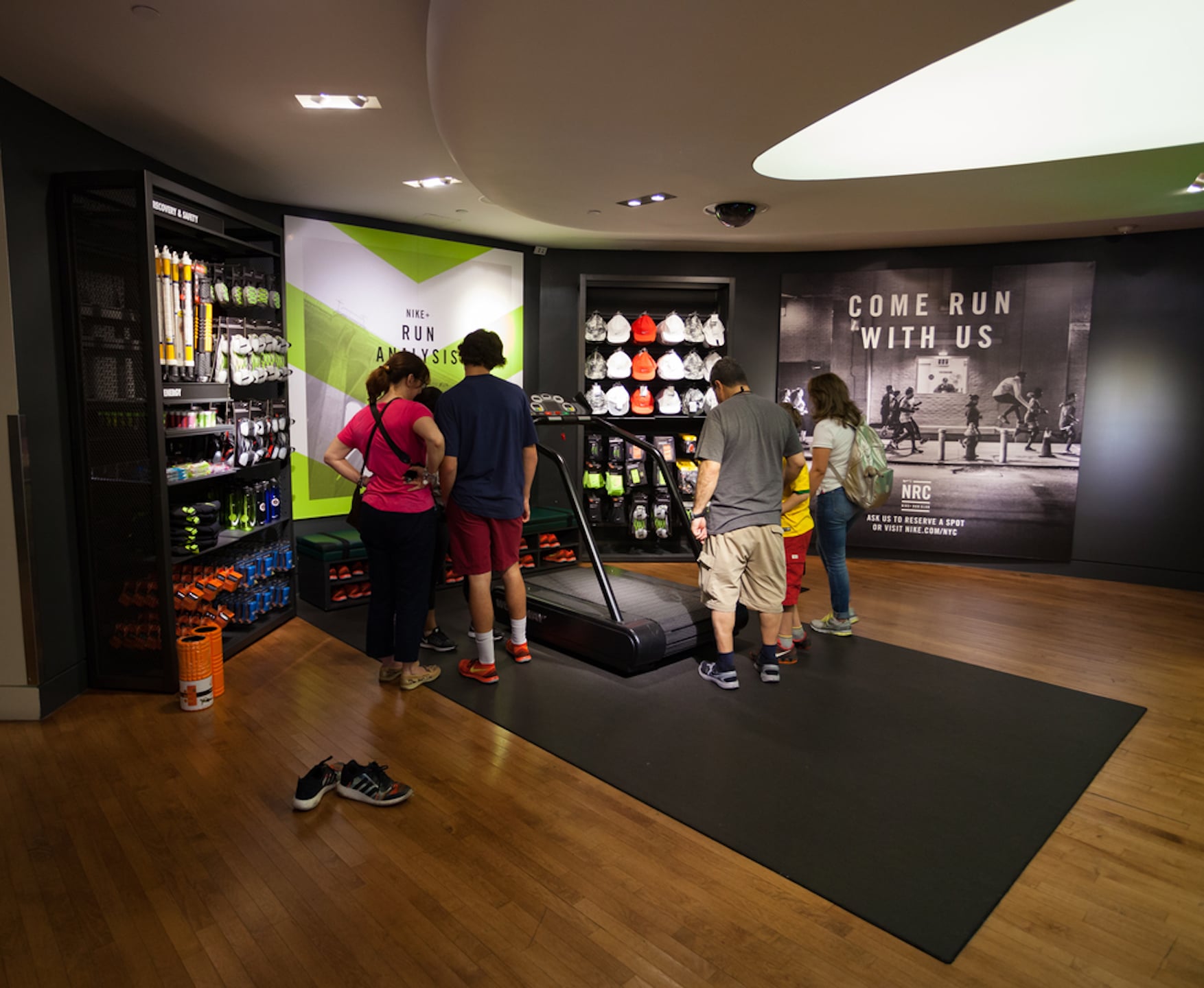 Nike in partnership with local distributor Sun and Sands Sports has opened the doors of its brand-new store at The Dubai Mall.
Sprawling across 3,290 sq m, Nike Dubai is the brand's largest store in the Middle East and North Africa (Mena) region and it offers the best of Nike, from innovative products to services.
The store has a customisation space that provides the opportunity to personalise Nike items all year round. Consumers are invited to design their sneakers and apparel with a variety of tools and accessories such as laces, straps, buttons, markers and tongue labels.
With a revolutionary UV printing technology, consumers will also be able to print artwork on their fresh Nike sneakers said the statement from global sports company.
The new Dubai Store will have a flexible trial space, which has been designed as a small basketball court, inspiring Dubai youth to try out their new gear.
For the store's opening week, this space is designed as a Nike Maker's Studio providing an exclusive Air Force "Hydro Dip" customisation experience, he stated.
To celebrate the launch, Nike has planned a series of exciting workshops and sessions that include a jersey customization workshop with Shabab; a special customization session with Ali Chabaan and Wax fellas; and a limited-time customization opportunity with the Air Force 1 'Hydro dip' technology, he added.