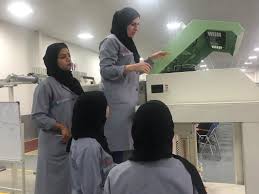 SV Pittie Sohar Textiles has announced the approval of the Ministry of Commerce and Industry to transform its legal entity from a Limited Liability Company (LLC) to a closed joint stock company (SAOC). The Board of Directors approved the decision towards the transformation at the AGM of the shareholders of the company held on June 25.
Announcing the decision, Vinod Pittie, Chairman, said, "SVP Pittie Group expresses its sincere thanks and appreciation to the Ministry of Commerce and Industry. The transformation of SV Pittie Sohar Textiles into a SAOC company is a validation of the company's increasing strategic contribution to the Omani economy and the importance of maintaining its stability and sustainability under the umbrella of the Omani corporate system. The move also bolsters the vison of the SVP Pittie Group to place Oman on the map of the major players in the textile industry in the world."
At the meeting held at the company's headquarters, the Board of Directors underlined the importance of concerted efforts and partnership with the Government to achieve success and adding value to all stakeholders. Director on the Board of SV Pittie Sohar Textiles, said, "The decision to structure the company into a join stock holding company is in line with our future plans of business expansion to help further contribute to the Omani economy through job creation and diversification."
SV Pittie Group is working together with the Government of Sultanate of Oman in setting up world-class textile facilities in Sohar and Salalah contributing to Oman Vision 2040. The company has already pledged employment to more than 1,000 Omani women. With an Omanisation of more than 85% of the workforce in the project, which is the largest project of its kind in the region, the company aspires to start production of fabrics and clothing of various kinds to cover the needs of the local market and other regional markets.