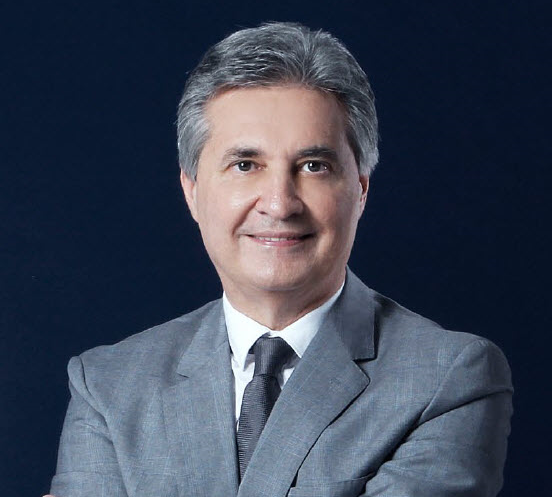 Peter Walichnowski, CEO of Omran, talks about the current status of Oman's major tourism projects and his company's role in implementing National Tourism Strategy.  
What are the major projects expected to be completed during 2019 and 2020? And how are they going to enhance the capacity of Oman's tourism sector?
We are opening two hotels in 2019: We have already opened W hotel recently at Shati al Qurum and will be opening JW Marriot hotel at Oman Convention and Exhibition Centre (OCEC) later this year. We will also be opening the conventional centre theatre which has a capacity of 3,500 people, and this will bring to completion the whole OCEC complex, and we are looking to have a former opening of the complex in November 2019.
We are also opening two smaller hotels of 40-odd rooms each at Al Ashkharah in Salalah, catering to the domestic tourism market. They were closed for refurbishing and we will be reopening them under the Atana brand in August this year. Our properties range from large, internationally managed hotels to smaller domestic hotels. We have in our portfolio over 16 hotels of varying sizes, ten of which are run by international operators while six are run by ourselves under the Atana brand.
In addition, a Jumeirah hotel will be opened in 2020 at Muscat Bay, one of our joint ventures with Saraya Holdings Oman. So altogether, by the end of 2020, we will be adding over 900 extra rooms in the market, out of which close to 700 rooms will be ready by the end of 2019. In total, currently we have about 2,500 rooms ranging from three to five star hotels and up and down the country. We are the largest hotel owner in the market.
However, in the future, the government doesn't need to be the largest owner of the hotels in Oman. Therefore, we are looking to privatise the portfolio, allowing foreign investors, pension funds, private companies to invest in the tourism sector, without building their own hotels but buying shares in a company that owns these hotels. We are working on a company structure that will allow investors to participate in the ownership. This will be developed over the next two years.
Omran has outlined massive investment and business opportunities in Madinat Al Irfan and Mina Sultan Qaboos Waterfront. Can you talk about the current status of these projects?
Both the projects are proceeding more or less at the same pace, and are entering the stage of detailed planning and getting authority approvals. MSQ project was signed earlier so this will be ahead of the Madinat Al Irfan. They have already constructed the experience centre at MSQ which will be opened to the public in September this year. The experience centre will enrich visitors' experience with the heritage of Muttrah and showcase details of the approved master plan for the waterfront destination. The tender on phase 1 is going on as we speak and once they finalise the tender and get all the approvals, we are expecting the construction to start in the first quarter of 2020.
Can you talk about other iconic projects that are going to change Oman's tourism landscape in the near future?
We have got a lot in our plate. We are going to redevelop the InterContinental hotel site. The hotel is 40 years old and needs an upgrade both internally and externally and we are looking at a master plan that will incorporate the old hotel and pick up the new W hotel and the Royal Opera House. We are looking at an urban plan that integrates both sites and creates more of a town square in the middle of those properties to upgrade the InterContinental's look and feel. This is a major project for us.
We are also going to build a new three-star hotel in OCEC, the Ibis hotel. We expect to see the construction start this year. The strategy for Omran is to build three, four and five star hotels to support the OCEC complex. They include three-star Ibis, four-star Crowne Plaza and five-start JW Marriot. That will complete our commitment to develop hotels at OCEC.
In addition, we are looking to improve our existing hotels. We are looking to do an upgrade and expansion of Crowne Plaza Salalah. Also, we are going to expand Alila Jabal Akhdar, catering to the growing demand. We are also going to build more accommodations in Jabel Akdhar over the next couple of years.
We have entered into a joint venture with Qatari Diar in Ras Al Hadd, to develop our first hotel there – a Chedi hotel. The construction is due to start in the fourth quarter of 2019.
The National Tourism Strategy 2040 is looking to double the number of international visitors, create 500,000 job opportunities and increase the contribution of tourism sector to 10 per cent of GDP. How is Omran going to be instrumental in implementing this strategy?
Investment for developing tourism and hospitality infrastructure as well as lifestyle destinations, generating employment for the national workforce and promoting SMEs are our major areas of contribution to the tourism sector.
Our main focus is developing tourism infrastructure such as hotels, managing tourism destinations such as Al Houta Cave and Nizwa Fort and creating new lifestyle destinations such as Madinat Al Irfan and Mina Sultan Qaboos. We are also developing new affordable accommodations, fusssed on attracting domestic travellers.
In terms of employment, we have Oman Tourism College which is focussed on training Omanis both in academic and vocational courses, in order to supply the staff to these hotels. Our other contribution is to provide employment to Omanis. In addition, we lend SMEs a chance to sell their products and services to these hotels and destinations. Tourism is one of the big areas of economy where SMEs can participate in big way.
What are the challenges facing Omran's operations?
One of the key challenges is motivating Omanis to work in the tourism sector, especially in hospitality sector. Historically and culturally, it's very difficult to attract Omanis to work in the hospitality sectors. It's a challenge because we want to boost Omanisation in our hotels. However we are working to sort it out. We are trying to reposition Oman Tourism College and to draw more attention to careers in tourism and hospitality sectors.
Another challenge is to get the projects built to the high standard and on time. We have only a limited number of international contractors here in Oman who can provide the services we require. This is affecting the timely completion of the projects. In addition, the political tensions currently brewing in the region are affecting the tourism industry in the Middle East region. However, tourism is a long-term play and there will be ups and downs in the short term.
The other challenge is of competitive environment. People who do choose to come to the Middle East have a lot of other options in the region.
During the last five years, we have significantly increased our supply of hotel rooms in Oman, faster than the amount of tourists arriving. That's why we have more tourists coming and less occupancy rates. But this is a short term issue – sort of a chicken-and-egg problem. If you don't have hotels of international standard, then you won't get people. Therefore, you have to develop the hotels and build the reputations and attractions of the country to get more tourists flow in. So, for the next few years, we are expanding the number of five-star hotels allowing time to the tour operators to build up the momentum.
What is Omran doing to promote domestic tourism?
There has been a criticism that Omran is focussing on foreign tourists with high-priced hotels. We need to recognise that Omanis themselves are potential tourists inside their own country, and we need to make them spend their money inside Oman instead of letting them travel and spend abroad. And that is going to happen only when we, as a country, provide more destinations, activities and attractions for domestic tourists who won't pay international prices.
In this regard, Omran has announced a summer promotion package by offering Omanis discounted rates across our hotels in the Sultanate during the summer months. This is aimed at encouraging them to leave home and live in a different place in Oman, rather than spending all the time outside the country. In addition, in our newly developed Athana hotels at Al Ashkhara in Salaha, the room rates are going to be more attractive for the locals.
It's important that we don't lose sight of the fact that Omanis are the domestic tourists and we should encourage them to stay in the country and visit other places in the Sultanate. Omran is also supporting the idea of opening local establishments and houses for Omanis to have more lower-cost vacations in the Sultanate.
What is Omran's future outlook?
Out future outlook is, and has to be, positive. We continue to invest in key projects of national importance and we have a very large ITC project kicking off. We would not have done it all, if we did not think that there is a positive future for the country and for these investments. What has driven Oman's diversification strategy focussed on tourism is the well-known fact that tourism is one of the fastest growing sectors not just for Oman but all over the world. So we are positive and optimistic that Oman is well positioned in this region to attract more tourists and to see that those tourists invest in the country. So we are very positive and ambitious of about what we want to do to increase our offerings.