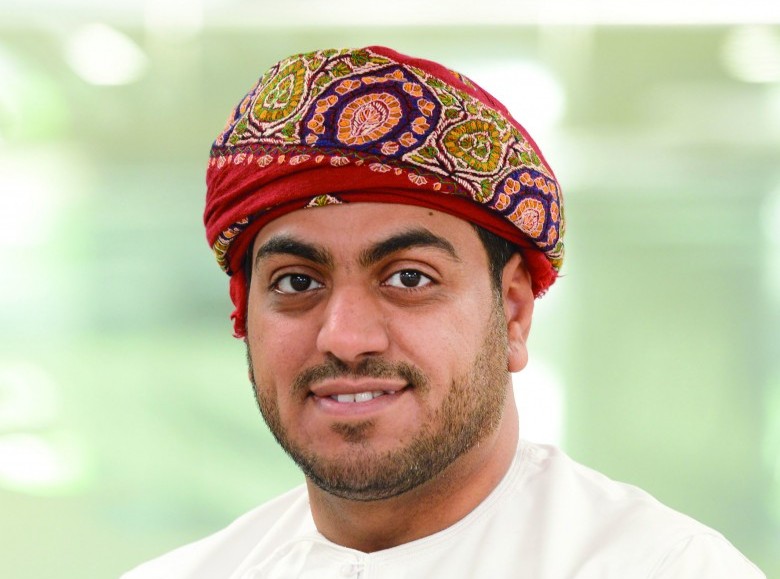 Nasser Al Maskari, Relationship Manager, Transaction Banking, at National Bank of Oman, believes that constant learning will not only make one knowledgeable, but a better person. Muhammed Nafie reports
"Never stop learning", is the success mantra for Nasser Al Maskari,  Relationship Manager, Transaction Banking, at National Bank of Oman. Always on the lookout for new skills to learn and new habits to form, Nasser firmly believes that self-growth and constant learning are the key ingredients for a successful life and career. "It is the only way to grow, innovate and expand your horizons and develop a better perspective about things", he avers. "My main strength and key driver to achievements is being a learner. I am always keen to gain knowledge and develop skills which will enable me evolve and succeed in my new tasks."
With a zeal to learn and grow with each passing day, Nasser says he has always been influenced by successful people around him, be it in school, college, workplace or community. Every success story he witnesses or reads about has influenced him.
Scaling new heights
Nasser completed his secondary education from Jaber bin Zaid High School, and went to Malaysia to pursue his higher studies at Sunway University.
Coming back to Oman, he started his career with Bank Muscat as relationship manager – SME unit corporate banking in 2005. In 2009, he joined HBL as business development manager- commercial banking. This was followed by a stint from 2013 to 2015 as associate director- transaction banking at Standard Chartered Bank.
After joining National Bank of Oman as trade sales manager, transaction banking in 2015, Nasser has been able to further scale new heights in his professional life.
He says the culture in NBO is conducive for professional growth. The bank invests in the growth and development of its employees. "It will encourage you to be innovative and enhance your experience by making you handle various responsibilities and engaging yourself in new projects or tasks. NBO is focused in developing its staff by enrolling them in regular courses at NBO Academy and encouraging the staff to participate in different programmes such as Ibtikar and NBO Rewards & Recognition programme," Nasser explains.
NBO has nominated Nasser, among others, to this year's NTI BizPro Awards, providing him an opportunity to be recognised as talented young executive. "It is a great opportunity to be evaluated and felicitated on the basis of your skills and knowledge," says Nasser.
He advises young Omanis who are embarking upon a career to be an active and constant learner. "Be a learner; always keep learning and expanding your knowledge and skills; set your goals that you want to be achieved; keep a personal development plan, which should be reviewed and amended to measure your achievement," he says.
Nasser spends his spare time reading and tracking the latest news and international developments in economy, technology, science and health. He also loves to watch TV episodes
and play football at his leisure time.
Talking about his future plans, Nasser says he is looking to be an entrepreneur. "I have plans to set up an own company where I can develop my talent and provide unique services. The company should contribute to the society," he adds.