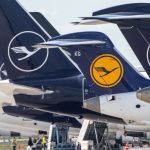 (BNA): German airline Lufthansa will offer passengers a "return-flight guarantee" during the coronavirus pandemic, CEO Carsten Spohr told German media. "Anyone who wants to go back...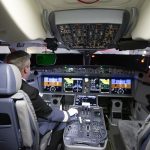 Airbus SE is in talks to buy out Bombardier Inc.'s stake in the A220 jetliner program, according to people familiar with the matter. The negotiations...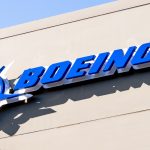 (Bloomberg) --Boeing Co.'s incoming boss David Calhoun faces a daunting task when he takes over as chief executive officer next year: rescuing the 737...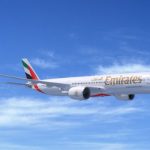 World's largest international airline Emirates announced a firm order for 50 Airbus A350-900 XWB aircraft worth AED 58.7 billion (US$ 16 billion) at the...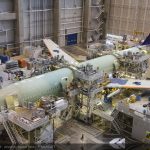 (Bloomberg) --Air Arabia PJSC ordered 120 Airbus SE narrow-body jets worth about $14 billion at list prices, as the European planemaker scored its second...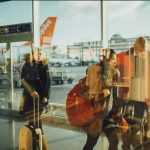 The fleet size of operators from all regions serving the UAE is forecast to nearly treble to some 1,730 aircraft by 2038 from around...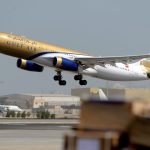 (Bloomberg) --From a desert outpost to a sprawling metropolis boasting the world's biggest long-haul airline, Dubai has long epitomized rapid growth, and its biennial...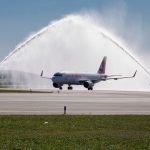 (Bloomberg) --Airbus SE is working to pin down an order for 100 narrow-body aircraft from Air Arabia PJSC that would be worth more than...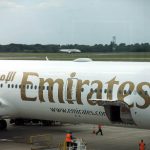 (Bloomberg) -- Emirates President Tim Clark doubts the world's biggest long-haul airline will receive Boeing Co.'s 777x jetliner on time, causing a delay in the...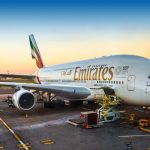 Attention airline bathroom loiterers: The next generation of Airbus aircraft will track how long you've been in there. It's all part of an effort...